Types of Beds For Your Bedrooms and The Ultimate Guide For Purchase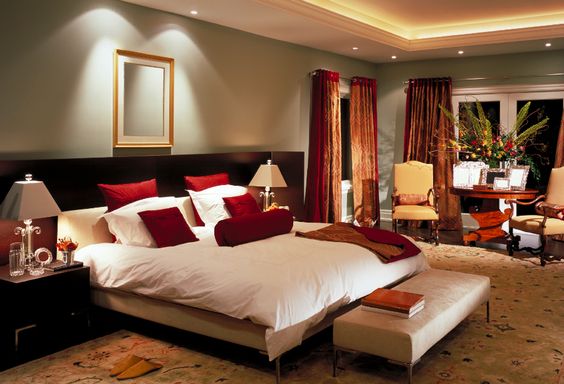 There are many different sizes and types of beds. Each of these is suitable for sleepers based on their qualities. This guide will assist you in choosing your desired one.
There are many different sizes and types of beds. Each of these is suitable for sleepers based on their qualities. This guide will assist you in choosing your desired one.
Basic bed sizes for different types of beds
There are many bed sizes available, you have to choose the one based on the number of sleepers, room space, your body structure, and space preference. The sizes that you would find are twin, twin xl, full/double, queen, King, Split King, and California king.
Twin/Twin XL
These beds are best for toddlers, children, and single adults. Twin XL mattress is 5 inches longer than a twin mattress. Twin bed mattress dimension is 38″W x 75″L, and twin xl is 38″W x 80″L. If you are taller than average and need a single bed, then you should go for Twin XL.
Full/Double
hese beds are best for children, single adults, couples, a sleeper with a pet or children. When two adults share this bed, it is tighter than a twin bed for each person. Mattress for this bed is 54″W x 75″L in dimension, and so 11″ smaller in width for each adult person if you compare it with a Twin bed. If the room space is inadequate, then you can select these beds, but it is excellent if one adult is sharing this bed with a pet or children, or sleeping alone.
Queen
These beds use mattresses of size 60″W x 80″L. Your bedroom must be at least 10'L x 10'W in dimension to accommodate this bed. When sharing this bed with an adult, each adult space is 8″ shorter if compared with a Twin bed. It is a comfortable fit when you share this bed with your children or a pet.
King
A King size mattress is 76″W x 80″L. It is very comfortable to share this bed with partner, children, or pets. The size of your room must be at least 12'W x 12'L to place a king bed. The bed size is exactly like the size you get if two twin beds are attached.
Split King
A Split King bed uses two mattresses of 38″W x 80″L dimensions side by side. This type of bed is best suitable for beds with adjustable bed frames. You can use different mattresses depending on the sleeper's preference. If there is no mattress preference for each sleeper, then you can select the split king mattresses that are split at the top and joined at the bottom.
California King
A California King, uses a mattress of size 72″W x 84″L. It is 4″ narrower than a King bed, and it is better for sleepers who are taller than average. Your room has to be at least 12'W x 12'L for this type of bed.
11 unique bed styles for various types of beds
The bed style determines the total look and theme of the bed. You can select from a range of bed styles to suit your taste.
Contemporary
The shapes and materials used in these styles are modern and not used in the past.
Traditional
The design touches signifies the style that is in use for centuries.
Modern
The style is up-to-date with the current trend, and design is not at all old fashioned.
Mission
This style uses vertical and horizontal lines in flat panels that emphasize the grains of wood.
Cottage
These beds have a large headboard with carving and decorations are painted.
Country
This style has traditional textures and shapes with American sense.
Vintage
The design reflects a trend from an earlier era for a throwback style.
Coastal
The style has the use of natural materials and colors that reflect nature.
Industrial
This is a practical design that gives the idea of factories and production site.
Rustic
This style gives a domestic and old fashioned theme.
Scandinavian
This is a simple design that has a realistic style, giving a minimalistic look.
Mid-century
The style has a traditional 1950's and 60's design with sleek headboards and wooden legs.
8 Types of bed frames for different types of beds
There is a wide range of bed frames that goes with your chosen bed style.
Metal
The metal bedframes go with the contemporary look. These are light and more of modern style, lacking the warmth of traditional wood.
Wood
It is the most common material for bed frames.
Rattan/Wicker
A plant-based or plastic material weaves into a hard surface to create this bed frame. It is often lightweight and durable and goes with the coastal style.
Pallet bed
This frame is like a platform on which you place your mattress. It can be low or high to the ground and popular to use these days.
Upholstered headboard
This uses cloth fabric to give a soft and luxurious finish.
Distressed finish
The frame has intentional scrap to give a less perfect finish.
Bookcase
A bookcase lies near the headboard of the bed.
Lighted Headboard
The headboard has a light source that helps in reading, finding items or used just as a decoration.
Metal
The metal bedframes go with the contemporary look. These are light and more of modern style, lacking the warmth of traditional wood.
Various bed designs
There are many different kinds of bed designs that you can choose.
Platform
A platform bed has a raised wooden base with slabs that gives the mattress much ventilation.
Folding
Folding beds have hinges so that it folds and stored away when not in use. Sometimes they have wheels for the portability of moving to a closet or a different room. These are ideal for a guest bed or small spaces.
Panel
A panel bed has flat wooden headboard and footboard attached by wooden rails. These are available in painted and wood finish.
Sleigh
A sleigh bed mimics the look of a sled with curved headboard and footboard. French and American Empire used these beds in the early 19th century. In the past, sleigh beds were of thick wood, but now there are other materials available such as wood, iron, steel, and aluminum.
Murphy
This is a type of wall bed where the bed frame hinges to a wall so that it lifts vertically into a closet. These beds save spaces.
Trundle
This type of bed has a pair of beds; one is regular while the other is on casters and lies underneath the other. It has wheels and treats like an extra bed rolled under the bed, when not in use.
Adjustable
These beds use motors to lift the bed into a sitting position. It is helpful when you are using devices or watching tv in bed.
Standard
It is a simple metal frame that allows a mattress to sit on top of it.
Santiago
This is an old-fashioned wooden bed having headboard and footboard with crown-like decorations.
Daybed
These beds are like couches that remains in other rooms available to lie down.
Poster
a.k.a four-posters, these beds have four vertical poles at four corners of the bed. Earlier these beds were of curved oak and highly ornate. Nowadays, we get a variety of materials and arrangements.
Canopy
It is similar to a poster with vertical columns, but it covers the bed area like a canopy with a frame that lays a decorative fabric.
Bunk bed
This is ideal for kids bedroom as it saves space and a great choice if kids share their room. There are many types available for this design, such as loft-beds, l-shape, with desks, with stairs, doubles, and small models.
Futon
These are seating furniture used by guests for sleeping purposes. It fits well into a small space.
Convertible Ottoman
Ottoman beds have gas hydraulic to lift and have storage space underneath. It either lifts from the foot of the bed or the sides. It is best for small rooms to save space.
Pullout sofa bed
Sofas have mattresses that fold out to become beds, and it can again fold into sofas.
Convertible Sofa
For convertible sofa, back of the Sofa adjusts backward to form a bed.
Storage Bed
These types of beds have drawers underneath the mattress area or have shelves around the headboard for storage.
Bed ideas for small bedrooms
Usually, children room or guest bedroom have inadequate space, and you need beds that make the room look spacious with storage options.
Trundle bed
It is a bed extension with wheels that places under a regular bed.
Fold-down wall bed
A wall unit which looks like a cabinet folds down to form a sleeping space.
Murphy bed
This bed locates near a wall vertically that lifts into a storage shelf when not in use. When it folds down, it sits on the Sofa to transform into a bed.
Sofa bed
This bed is usually placed in living rooms as a spare bed for guests. The bed folds as sofa seats and get transformed when necessary.
Loft bed
This type of bunk bed has a ladder for the bed above and desk area underneath. It is excellent for kids room where space utilizes for study as well as sleep.
Bed-desk combo
This bed folds at the back of the desk during the day and folds out on top during sleep time.
Convertible sofa bunk bed
This is a sofa bed that converts into a bunk bed.
Conclusion
There are many types of beds that you can choose for your bedroom. Bedroom sizes determines your bed size. You can select from many bed styles available along with the bedframe that matches. For your smaller rooms, many compact beds are also available.