Bedroom Rugs Ideas and Professional Tips For Your Purchase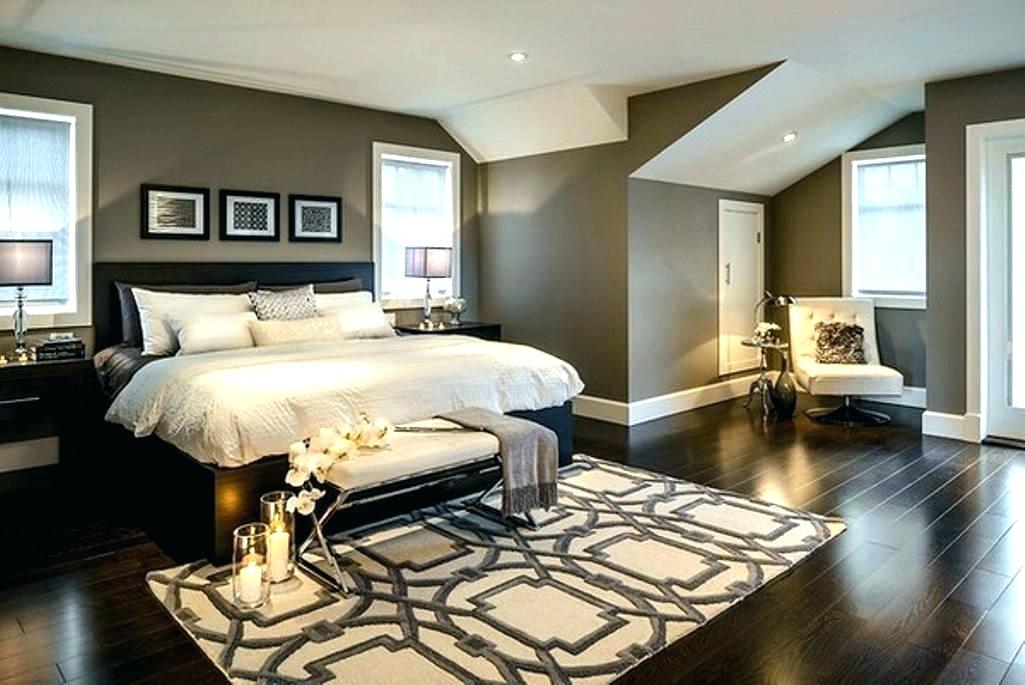 Bedroom Rugs give warmth to your feet as you step out of your bed the first thing in the morning. It adds decor to your bedroom, and it completes the look of your room.
Bedroom Rugs give warmth to your feet as you step out of your bed the first thing in the morning. It adds decor to your bedroom, and it completes the look of your room.
Ideas for bedroom rugs
Bedroom rugs lie near your bed. You can choose from different sizes, styles, and material.
Styles for a modern bedroom
Darker shade
You can choose a darker shade for your rug that matches the color of your walls. This combination is common in new homes and luxury apartments.
Shag
Shag rugs give a cozy feeling because of its texture, and it can be a lighter shade than your bedspread or ottoman.
Minimalistic
Your bedroom can have a minimalistic look with a simple neutral rug that pulls together other simple color combination around your room.
Contemporary
A fluffy rug with a neutral tone makes a modern style that goes with all the colors and objects around the room.
Angled placement
Your rug can be placed to create an angle in the room for a modern look and feel.
Hypnotic
A hypnotic pattern on rugs can give your bedroom a timeless glamour. The color of the carpet should comply with your furniture and wall.
Chic bedroom
A neutral, light-colored rug complements well with any color scheme and gives an elegant look.
Romantic
In romantic style it is preferable the rug is shaggy and large to give coziness around the bed area in cold mornings.
Vintage
This look is achievable with a small round rug under your sitting area. The carpet must complement the color scheme of your bedroom.
Classic
This style suggests a nicely patterned rug that covers and protects most of your floor. It goes fantastic in a room with chandelier for a resort kind of look.
Nearly wall-to-wall
You can go for a big rug under your bed that fills up most of your floor. It is preferable if you do not want to spend in wall-to-wall carpeting.
Some colors and patterns of rugs
Zebra Stripes
For a unique style, the zebra stripe pattern is quite trendy to apply for your bedroom.
Checkers
A rug with checkered patterned having the colors of your color scheme goes quite well. It protects your floor from the sitting area furniture in your room.
Coffee color
A less fluffy coffee colored rug blends well with wooden furniture in the room.
White contrast
If you have a white room with walls and furniture all in white, it is excellent to have a multi-colored rug that creates a variation in the place and draws attention.
Going grey
A room with a dark colored wall, complementing grey bedframe and furniture goes very well with a simple grey rug.
Elegant black
With a black shaggy rug you can achieve a sophisticated and classy look if you have dark furniture to complement.
Sizes for bedroom rugs
There are three sizes of rugs that fit under four basic kinds of beds: twin, full, queen, and king. You select the size based on how much floor area you wish to expose.
Large (12'W x 9'L)
Medium (10'W x 8'L)
Small (5'W x 8'L or 6'W x 9'L)
Apart from the common sizes, there are different dimensions of rugs to be placed around your room.
Size of 4'W x 6'L and below
A 2'W x 10'L runner
Various styles for bedroom rugs
Rug placement suggestions
Under the bed
This style uses a rug that is big enough to go under the bed and has just enough feet spaces when you are sitting on the edge of the bed.
More length over width
Some rugs are longer than its width. These go under the bed with feet space at the edges, but their area continues to cover away from the foot of the bed.
Elegant
Usually a small rug is used in the bedroom, either under your sitting area or to any spaces of your preference.
Rug styles for your bedroom
Patterned
A patterned rug with different neutral shades makes your room look light and airy.
Illusion with stripes – for your small rooms the striped pattern on your rug gives the illusion of a bigger room with its color scheme. The design has a lovely solid color and so ideal for children room.
Fluffy and cozy
Rugs such as these are in a light shade that matches with your comforter, making your floor stand out and a pop of color if you have dark furniture.
Abstract
Most of the luxury bedrooms are white, and so an abstract colored rug will give a splash of color, adding a flare to the room. Instead of entirely placing it under the middle of the bed, you can let it be towards one side to show the maximum rug area.
Coastal
If you have a coastal theme for your bedroom then with rattan furniture you must have a seagrass rug.
Rug color schemes
Jewel-toned
In a white bedroom, a bold jewel-colored rug can add character to the white backdrop.
Bold
If your room has lots of colors, do not hesitate to add more colors with a bright colored rug. Stick to black and white so that it matches with the other colors in your room.
Boho
A vibrant colored rug goes excellent with bohemian decor.
Black and white
This shade of rug is the right choice for a pink or white room to keep the balance of tones.
Dark neutral
A dark rug with neutral floral patterns are preferable to a feminine room.
Sky blue
A sky blue rug is a great choice to create a beachy artistic look that goes with a unisex bedroom
Rug Materials
Based on your uses and desired comfort, you have to select your rug type.
Natural
Wool – a wool rug is soft and durable. It keeps you warm for its insulating properties. It is stain and water repellant for which it is preferable to use in common areas with traffic.
Silk – a silk rug has a more delicate texture than wool and very soft to the touch. It is best to use in bedrooms with low traffic area since it is high maintenance material and requires professional cleaning.
Cotton – in friendly places like the kitchen or children's room, a cotton rug is preferable as it is much cheaper than silk or wool and easy to clean.
Sisal, Jute, Sea Grass – this type of rugs are made of natural materials and very strong. Living room, sunny areas, and common spaces are excellent choices for this type of rugs.
Animal Skins – woven strips of tanned leather make up this rug. It is delicate and should be in bedrooms or areas of low traffic. It is easy to clean but must not be kept in damp places.
Synthetic
Polypropylene – this material is just like wool because it is dense and luxurious. It is incredibly long-lasting, water resistant, and have a wide range of color options.
Viscose – these rugs are of soft fabric with a silky texture. These are thin, and so it is preferable for light use.
Nylon – nylon rugs come with a range of colors. These are easy to clean and durable in high traffic areas. It has a silky appearance and looks beautiful. Since it is acid dyed, it can eventually start fading.
Polyester – polyester rugs are solution dyed, and it is free from fading or wear and tear. It is durable and inexpensive. Color and pattern variety is limited for these rugs as it is challenging to dye nylon. These rugs are not oil resistant and leave a stain.
Rugs pads to protect your floor
Rug pads help to keep your floor from getting damaged and increases the longevity of your rug. Many rugs are available in the market, but the expensive ones keep your ground from getting stained or mats sticking to the floor.
There are three types of rug pads for hardwood floors:
Non-slip – these pads prevent rugs from slipping or wrinkling by holding the carpet to the ground firmly. It is ideal for runners in the hallways.
Cushioned – these are for 8'W x 10'L or larger rugs and used in family places where you sit on your mat. It has less grip and ideal for bedrooms where the carpet is mostly held down by the furniture.
Cushioned and Gripped – this is for small rugs that need to hold firmly in place and prevent from wrinkles. It is comfortable with cushion underneath and yet has a good grip.
Conclusion
Rugs give comfort and beautify your bedroom. You select your carpet based on your room size and bed size. There are many styles and colors to suit your preference. You choose your rug material after considering the pros and cons of each. Rug pads protect your floors from the adhesives under the rugs as well as keep your carpets for prolong use.