How to make your dream bed?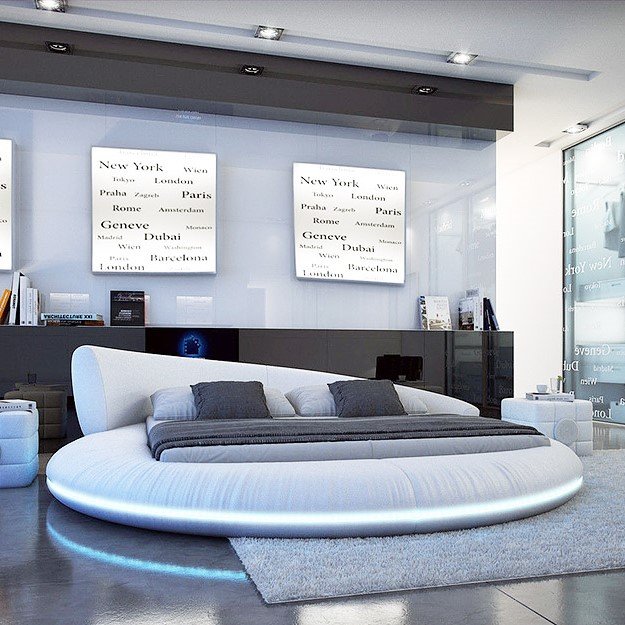 When we say a bed of your dreams, the first thing that would pop in your minds would be the feeling of comfort when you lie flat on your bed after a hard day. You would get your 100% satisfaction based on your preference of comfort.
When we say a bed of your dreams, the first thing that would pop in your minds would be the feeling of comfort when you lie flat on your bed after a hard day. You would get your 100% satisfaction based on your preference of comfort.
What makes a complete bed set?
A bed set consist of a mattress, bedsheet, pillows, and bedspreads. There are many kinds of mattresses to suit your taste. Also, a variety of bed sheets are available in the market that you can choose.
How important is your mattress?
Selecting the right mattress is extremely important to give your ultimate satisfaction. There is a range of mattresses such as innerspring, pillow-top, hybrid, memory foam, specialty foam, latex, waterbed, and air mattresses. To know the details of each, please read this article.
Bedsheets for you
The fabric of your bed sheet defines the one that you prefer. You can choose from cotton, linen, flannel, silk, polyester, microfiber or bamboo. Cotton is the most popular fabric for bed sheets. They are crisp and gives a cold sensation. Linen sheets are durable and breathable. Flannel is warmer and preferred on cold weather. Silk fabric provides luxury with a smooth and relaxed feeling. Polyester is a cheaper solution as it is stiff. However, if polyester and cotton are blended, then the fabric is soft and yet within the budget. Microfiber is a type of polyester that has stain resistance which is suitable for children beds. Microfiber's weave is tight, so it is much durable. Bamboo sheets are eco-friendly but very uncomfortable as they are rough in texture. Rayons are instead an excellent choice in place of bamboo for its softness and durability.
Choose the right pillow
Pillows play a vital role in giving you a sound sleep. The neck and back support needed for your sleeping position determine the pillow type. If you sleep on your tummy, you must opt for soft, flat ones such as down, synthetic, wool, and feathers. If you lay flat on your back, it is ideal to choose from medium to firm pillows such as foam. Side sleepers must choose between firm to extra-firm found in latex and foam that supports the spine at a certain height.
Quilt or Comforter?
Quilt and comforters are both different types of bedspreads. A quilt is flat, and several pieces of fabric are sewn to form a patchwork on the front while the back is one piece of cloth. A thin layer of filling is in between the two layers. Comforters are heavier than quilts with more padding inside. The front and back sides are often the same. Quilts are not only used for beds but also for various decoration purposes while comforters are for bed uses only.
Blanket or Duvet?
Blankets keep you warm. It is a single layer of fabric used on cold nights. To read more about different types, read here. Duvet is made of down, wool or fiber and is as big as a mattress. They cover the entire bed and more popular in the US.
Bedding Accessories
So you have your favorite mattress, bedsheet, pillows of your choice and bedspreads. Now the only things that can complete your dream bed are pillow shams, throw pillows and throw blankets.
Pillow shams are just the size of your pillows but have decorative pillowcases which are used to enhance the look of your bed. It usually matches with a duvet. They can be stacked or layered on your bed to add a pop of color.
Throw pillows are decorative pillows that have the sole purpose of interior decoration. They match with rugs or any other colorful accessory around the room. Sometimes these add to the use of neck and back support as well.
Throw blankets add to the extra decoration and warmth for your bed. They are smaller in size and used on a couch for winter nights.
You do not use throw blankets while in bed as they lie on top of the bed for decoration only.
Room lighting
Another thing to consider is the lighting of your room. The perfect ambiance makes your bedroom a place for relaxation. It is not necessary for the room to be dark for sleeping purpose only. From dressing to reading the room's lighting has to offer a calm and peaceful atmosphere.
The lighting should be in layers, according to experts. The first layer is the primary ambient layer upon which other layers would fall. Other lighting layers are task lighting, accent lighting, and decorative lighting. Reading, dressing or makeup requires task lighting. Architectural features, paintings or focal points gets highlighted with accent lighting. Decorating lighting is the pattern created with light itself for decoration.
Instead of a single bright fixture, it is preferred to go for multiple lower wattage lights. Lastly, dimmers are required so that you can adjust the ambiance based on your mood.