Crib Mattress Shopping Guide to Help You Choose the Best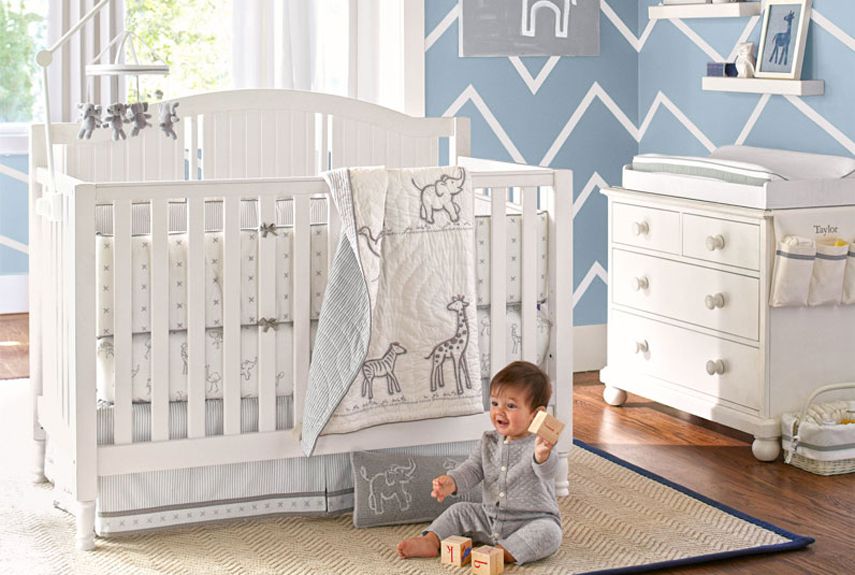 Crib mattress shopping guide will help you to choose the best mattress for your child. You will understand which factors to check to make the right choice. The crib mattress can be a one-time investment in case you use it later for your toddler bed.
Crib mattress shopping guide will help you to choose the best mattress for your child. You will understand which factors to check to make the right choice. The crib mattress can be a one-time investment in case you use it later for your toddler bed.
Before you buy a crib mattress
Your infant will sleep at least 18 hours a day and will be on mattress most of the time. You need to be sure that the mattress fits the crib well so that there is no gap. The bed has to be firm to avoid any risk of suffocation or sudden infant death syndrome (SIDS). Always go for the quality. A mattress that weighs more has high-quality materials inside and makes it durable. If the bed feels hard, it is best for your baby to keep good posture. Always buy a new mattress to ensure sanitization. You can pass on your used mattress to your next child but do not buy a second-hand one.
SIDS and safety measure for crib mattress
A firm mattress may seem stiff and not cozy, but it protects your baby from the risk of suffocation and SIDS. Avoid laying your baby in soft surfaces and adult beds unattended. You can find double sided mattresses that have one side hard and the other side more elastic. The hard part is usable for cribs and the soft side for toddler beds later.
Crib mattress sizes
The standard size is 27 1⁄4 inches wide and 51 1⁄4 inches long. You must not be able to put two fingers between the mattress and the crib to ensure the best fit. It is wise to check the mattress size with an available crib at the store in case you are not sure about the dimension.
Mattress cover
You must use a protective cover for the mattress to save it from food spilling and diaper leaking. Some mattresses come with a washable cover while others are not removable.
Firmness and support
A soft mattress will mold around your baby's face and cause suffocation. It is important to choose a hard surface to avoid the risks of SIDS.
Mattress weight
A heavy mattress is dense and firm, which is ideal for your child. To check the firmness, you press in the middle and at the edges. A hard mattress should not mold around your hands, and a dense one will not allow you to push much.
Edge support
The edges and the crib must not have any gaps. Try to test by inserting your fingers. If two fingers fit in the space, then the mattress is small for the crib. Also, press near the edges and check if the bed remain firm. Corners that get squashy impose a risk of a safety hazard.
Breathability feature
The breathability in your mattress ensures air-flow to avoid any risk of suffocation. Your child sleeps most of the time at the crib, so a breathable mattress keeps your child cool and comfy.
Undisturbed sleep attribute
The coils inside some mattresses cut down the body's motion transfer. It gives support so that there is less tossing and turning for undisturbed sleep.
Ease of washing and stain removal
Your crib mattress must have a protective layer to save your bed from spills and leakings. A washable mattress is not waterproof, and so there is a need for a removable cover. Waterproof, breathable mattress covers help with the ease of washing and stain removal.
Crib mattress prices
It is safer to buy mattresses costing more than $90. Cheaper models are too soft and not recommended. Any product between $90-$200 serves well. Mattress price can go up till $400 or more. Higher the cost, better the quality. High-end models are firmer and safer.
Odor in crib mattress
To prevent any odor and bacteria buildup, you must wipe your mattress with mild soap and water. This must be after soiling or leaking on the bed. With a mattress cover, this cleaning is necessary to prevent odor.
Certification of material brands
Nowadays, we look for certification in everything we use. Starting from food to clothes we wear and bed we sleep, we want to be sure that the brands claiming the materials they use are authentic and certified. In the mattress industry, the foam and textile are accredited by CertiPUR-US and Global Organic Textile Standard.
Innerspring or Foam for Crib Mattress?
Innerspring and foam are generally used to make mattresses. Both of the materials are suitable for your baby, and you select the one that suits your preferences.
Innerspring mattresses are durable and usually on the high-end side. They tend to be heavy, and it is difficult to change sheets when you have a baby to look after. Innerspring mattresses have layers that determine its quality and cost.
Border rods
Border rods give your mattress firmness and durability. It provides support to the sides and edges from sagging when your child stands near the edges.
Coil count and steel gauge
To check the firmness, moderate to high coil count between 135 and 150 is an excellent range. The most essential factor is the amount of steel in the innerspring mattress. For this, the gauge value measures the thickness of the steel. The lower gauge value of 15.5 or below is better.
Insulating pads
The insulating pad is the layer above coils in an innerspring mattress. It prevents the springs from poking to the surface. Suitable materials for the insulator are coir and fiber-wrap. Coir is of shredded coconut shells and tends to be expensive but durable. Fiber-wrap is of cloth scraps and cheaper than coir. Both work well. Some mattresses use woven polyester or plastic mesh, which is the lowest-quality. It form pockets over time and becomes a health hazard later.
Cushioning layer
The next layer is the cushioning done by cotton, foam, or polyester. Cottom and foam are expensive and adds quality to your mattress. Polyester is cheap and not recommended as it forms pockets later.
Foam mattresses are lighter than innerspring and so changing sheets is easier. You can find low-end products in this material, and for short term use, they are the best choices.
Conclusion
When your little one arrives, you are excited about setting up the nursery. The furniture, color scheme, and overall interior make the place unique. The mattress is the most essential item to consider while setting up the nursery. It is the place where your baby will spend most of the time. Before you start shopping, keep in mind the factors that determine comfort and safety. You must also consider how long you want to use the mattress so that you make a good investment.